CREATION DATE

: 1947


ACTIVITY

: Lighting equipment manufacturer


ADRESS

: 22 rue Molière BP 369 59057 ROUBAIX Cedex 01 (Lille) France


TEL

: +33 (0) 320 81 50 00


FAX

: +33 (0) 320 81 50 19


CONTACT

: contact@trato.fr


WEBSITE

: www.trato.fr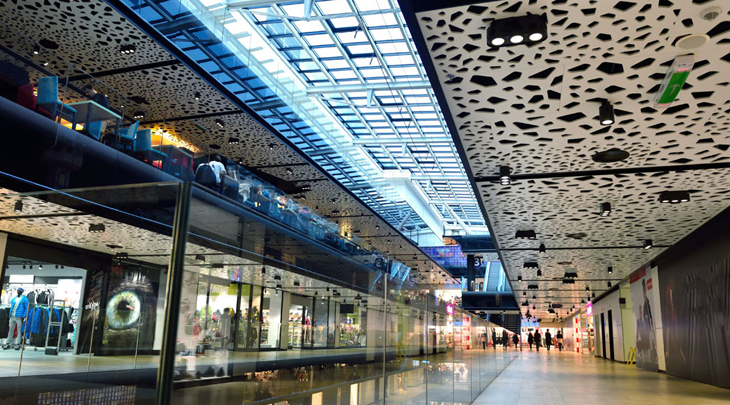 TRATO, the Group's "Lighting" department, has been supplying bespoke architectural lighting products for the following applications for nearly 70 years:
Large retailers and chain stores: Food, Ready to Wear, Luxury Goods, Leather Goods, Household Equipment, Decorating, Furniture, Toys, Sports, DIY, Cosmetics, Telephony, Green Products, Opticians, Pharmacies and Car Concessions, etc…
Rail, underground, air and sea transportation and car parks
The service and industrial sectors
Hotels
Clinics, hospitals and nursing homes
As market leader with a 15,000m² plant at the very forefront of technology, many world famous brands trust TRATO with their lighting projects. From manufacturing to after-sales service, TRATO offers its clients comprehensive lighting solutions:
Lighting advice / Concepts creation
Lighting studies
Lighting plans / Concepts deployment
On-site device adjusting
Supply and installation of intelligent lighting management systems
Studies and performance of "RELIGHTING" and "RELAMPING" renovation projects
Some figures for 2016
800,000

luminaires manufactured
More than

5,000

lighting plans carried out
Building on this success, TRATO is now focussing on developing new products based on LED technology, performance, low power consumption and energy savings.
TRATO partners
Syndicat de l'éclairage
AFE French Lighting Association
Relux software for planning lighting projects
Dialux software for planning lighting projects
Recylum, Eco-certified body for the collection and recycling of used lamps.